Best Bra Options after Breast Augmentation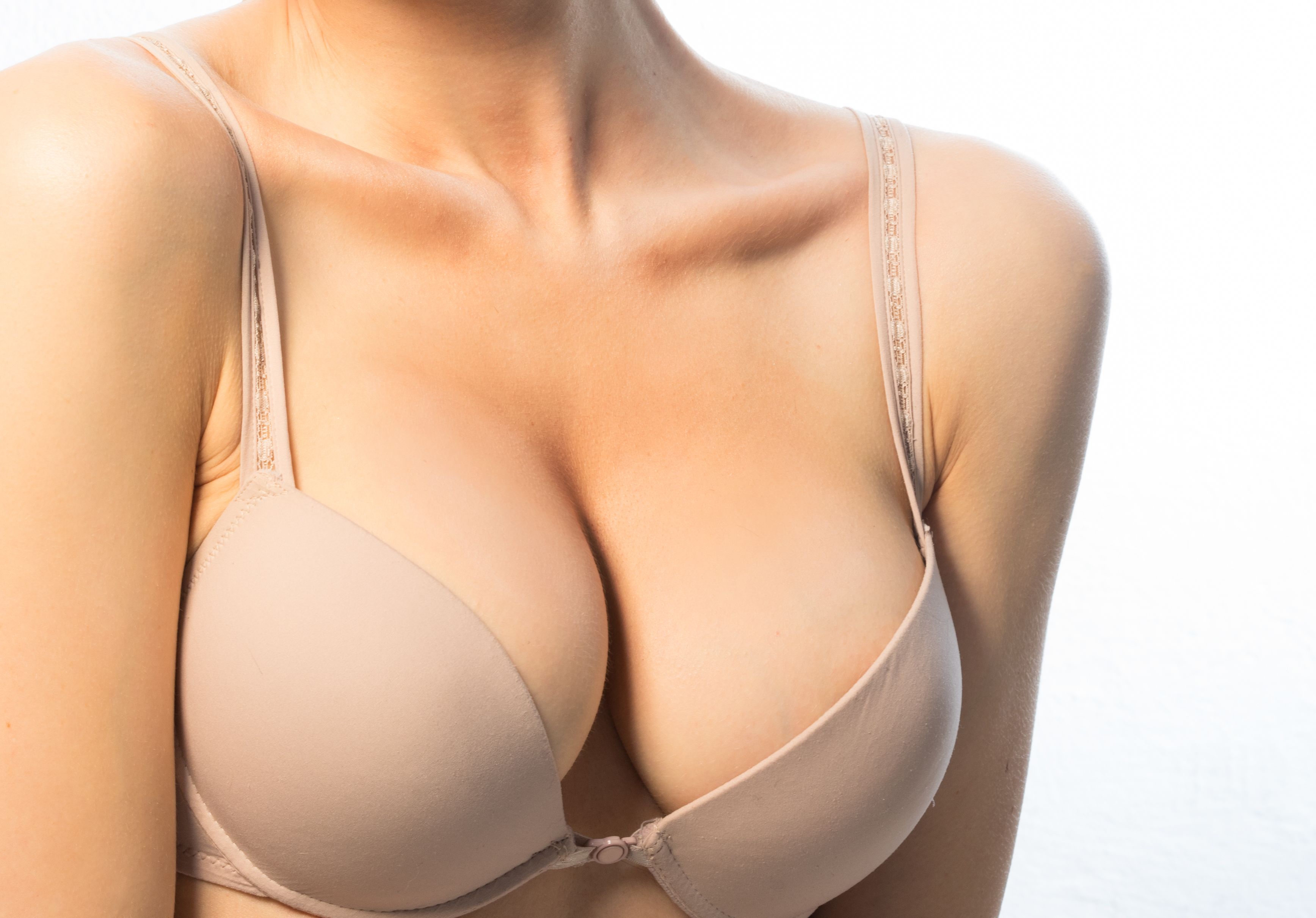 Breast augmentation is the most common plastic surgery performed in the United States and Canada. Most patients experience excellent result, especially when they adhere to our aftercare instructions.
Following your breast augmentation procedure, you will begin the recovery process. Dr. Patricia Berbari, an esteemed plastic surgeon serving the Gatineau, QC, community, will provide instructions on which bra types should be worn through recovery and after recovery. Read on to learn more about the best bras to wear after breast augmentation.
Bra Options after Surgery
The hours, days, and even weeks following surgery are critical to ensuring that your breasts retain their ideal shape. Immediately after surgery, your breasts will be tender and swollen. You should not wear an underwire bra because that type of bra can affect the position of the breast implant.
In general, you will want to find a bra that:
Has a front clasp that will allow you to avoid excessive movement and stretching
Fits well and offers excellent support
Dr. Berbari will provide customized recovery guidelines that will describe whether or when to wear a bra after surgery. She will recommend a bra type that restricts movement of the implant, protects breast tissue, promotes healing, and reduces swelling. Follow your surgeon's instructions.
Bra Options after Full Recovery
Each patient will heal at a different rate. Most, if not all, of the swelling and soreness associated with breast augmentation surgery should subside around one month after surgery. At the appropriate point, Dr. Berbari will inform you that you have recovered to the point that you can wear more bra styles. You will be able to shop for the best bra type that helps show off your new breasts while providing support and comfort. A good bra can also add life to your new implants by preventing them from dropping.
Dr. Berbary understands your unique anatomy. Toward the end of your recovery, she will discuss which types of bra will best suit your needs during your visit to our Gatineau office. You may want to visit a lingerie store to have your breasts properly measured.
While your surgery had the goal of increasing the volume of the breasts, the final size of your bra cup can be different. A professional fitting is the best way to determine the actual bra size you will need. Your new implants will be wider and fuller than natural breasts, so it will take time to find the right type and style to meet your comfort and aesthetic needs.
Enhance Your Bustline at Our Practice
Once you have neared full recovery, shopping for new bras can be an exciting and rewarding experience. The right type of bra can further enhance your already shapely bustline. Dr. Berbari is one of the most respected plastic surgeons in Gatineau. Her surgery uses circum-areolar and infra-mammary techniques that minimize the appearance of scars. To schedule your breast augmentation consultation, please contact our office online or call (819) 243-7667.
Related to This